Smart Locks Compared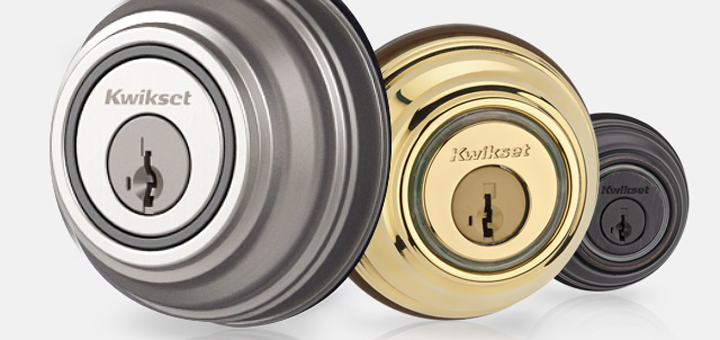 Home automation door locks are one of the first products in the Internet of the Things to draw mainstream attention. These devises attach to your door and can allow you to access your locks remotely from your smartphone, tablet, computer, or fob.
Smart locks reduce stress by checking the status of a lock to tell if it's locked or unlocked, and can alert you when specific individuals enter your home. Many connected home door locks allow you to assign unique user codes so that you can receive notice when the lock is used.
Additionally, some smart looks wirelessly interact with a variety of other connected products in your home, such as thermostats, lighting controls, sensors, and cameras that when working together increase the overall lifestyle benefits.
Schlage Camelot Touchscreen Deadbolt
Pros:
ANSI Grade 1 delivers the highest level of security at the main points of entry.
Motorized Bolt automatically locks and unlocks when user code is input.
As an added security measure, if the door is left unlocked the deadbolt will relock automatically after 30 seconds.
Cons:
Connecting to Nexia Home Intelligence requires a $9.99 monthly subscription.
Number of products with Nexia Home Intelligence is limited.
Aesthetics, there are much better looking products on the market.
Kwikset 925 Kevo
Pros:
Keep your phone in your pocket or purse and just touch the lock to open. Can also be opened with fob.
Kevo can determine if you are inside or outside the door to help prevent unauthorized entry.
Cons:
IOS systems only, Android and Blackberry are not supported.
Only five "e-keys" included. Additional keys are $1.99.
Lock functionality is spotty, even after calibration.
Kwikset 910 Z-Wave SmartCode Electronic Deadbolt 
Pros:
Check status and lock or unlock remotely with motorized deadbolt.
Up to 30 customizable user access codes.
Auto re-lock feature, automatically locks the deadbolt 30-seconds after unlocking.
Cons:
Requires Z-Wave controller to work remotely.
Poorly written instructions.
Manufacturing tolerances are not the best.
Battery life a concern.
Yale YRD220-ZW-619 Real Living Electronic Touch Screen Deadbolt
Pros:
Store up to 25 customized entry codes.
Requires Z-Wave controller to work remotely.
Class 2 security designation.
Cons:
Lag time on number entry and locking mechanism engagement.
Deadbolt must fully extend for lock to engage.
Battery life a concern.